For the next few Wordless Wednesdays, I thought I'd share some of the photos of signs from my collection. If I'm feeling ambitious, perhaps I'll put together a gallery of signs for a final WW post in the future…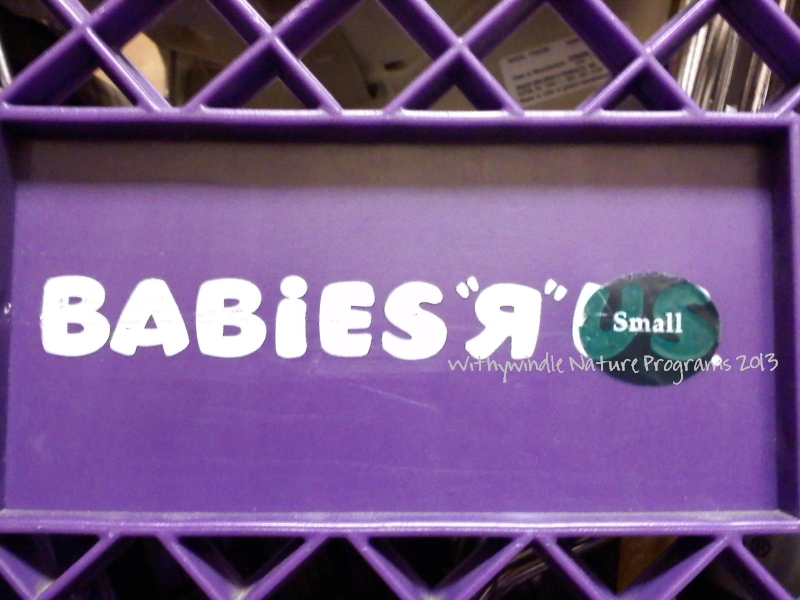 Linking up with Wordless Wednesday
Welcome to the 33rd edition of Windows on Wildlife! If you have a recent post or photo about wildlife you'd like to share (it can be anything: birds, insects, mammals…) scroll down to the end of the post and add your site. I will compile and post a summary of all additions the following week. Please don't forget to link back here and visit other blogs that have articles to share. Thanks for stopping by!
Last summer, Oldest Son and I participated in Firefly Watch, a Citizen Science project through the Museum of Science, Tufts University and Fitchburg State College. Participants share weekly data collected from their own backyards. We're gearing up (a bit late, but…) to contribute again this year.
From the Firefly Watch webpage:
The Museum has teamed up with researchers from Tufts University and Fitchburg State College to track the fate of these amazing insects. With your help, we hope to learn about the geographic distribution of fireflies and their activity during the summer season. Fireflies also may be affected by human-made light and pesticides in lawns, so we hope to also learn more about those effects.
I don't get to do much ecological monitoring work anymore, so participating in Citizen Science projects is an awesome way for me to feel connected to larger science projects going on around the country. And I love that it's a fun way to teach my son about research and volunteering.
If this project sounds interesting, or you'd like to learn more about participating in Citizen Science projects (most  don't require any prior experience) visit my friend Michelle's blog – Rambling Woods. She has a great compilation of Citizen Science Projects and links – see if any of them sound appealing to you and/or your family. Have you ever participated in a Citizen Science project (Christmas Bird Count, Project Feeder Watch and Frog Watch USA are some of the better known ones)? If not, would you consider it? Let us know in the comments!
======================================================
Another Jennifer shared some photos of her at-home 'wildlife' – cute, cute, cute!  Helen at The Wandering Albatross has a fascinating account of her time in the Amazon Jungle. Meghana at Around the World posted video on Seal watching near Norwich(UK).  Rob Graumans at the Young Socrates shares some thoughts on the differences between humans and cats.  Donna on Palawan posted a wonderfully informative article on pangolins, and Mariam at the Byoutiful Blog has a terrific post on hummingbirds that's a must-read even if you think you know these birds!
Thanks to all our contributors this week!!  Share your wildlife posts and/or pictures below.
---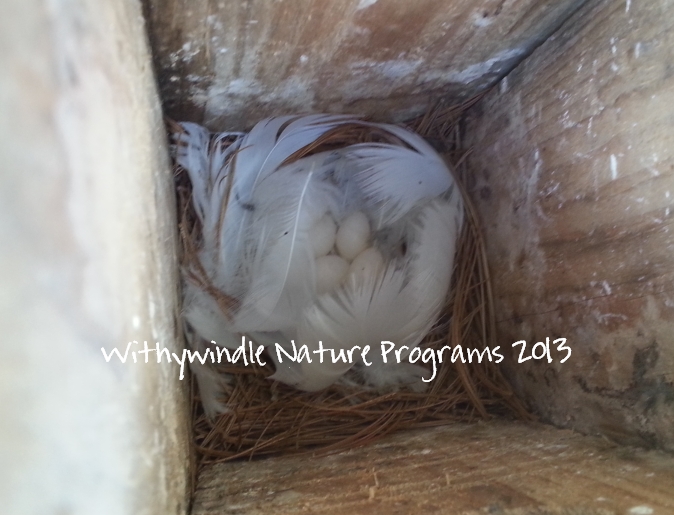 Linking up with Wordless Wednesday.
Welcome to the 32nd edition of Windows on Wildlife! Issues are still a bit sporadic, but I'm slowly getting back on track. If you have a recent post or photo about wildlife you'd like to share (it can be anything: birds, insects, mammals…) scroll down to the end of the post and add your site. I will compile and post all additions the following week. Please don't forget to link back here (I'd love it if you'd add the Windows on Wildlife button to your post which you can find on our sidebar) and visit other blogs that have articles to share. Thanks for stopping by!
So, I'm just getting back into the rhythm of writing regularly again, and really wanted to get an edition of Windows on Wildlife posted this week. With all the craziness in my life at the moment, getting out into the woods for wildlife observation just hasn't been a priority. And yet as I write this, I'm realizing that it should be – I know how much being outdoors revives my soul and I'm sure it will be good for my healing as I go through radiation.
For now, I don't really have any personal observations to share for WoW, and I haven't scoured the world of wildlife conservation to see what's in the news. So here are some musings on wildlife that came about from putting pen to paper (so to speak) and writing whatever was on my mind…
---
Raccoons have been near my consciousness lately – not sure why. Clever little hand-like paws, and they have that cute, masked face and pointed nose. Shame that they've become so common, no one really finds them special or beautiful. They're a suburban pest to be eliminated or at least warded off at all costs. And their reputation for being aggressive (not unfounded, by the way) makes people more leery of them than other suburbanized wildlife.
Thinking about it further, I think I'd rather come face to face with a coyote than a raccoon. I'm sure many people would disagree with me – coyotes are larger, they're predators,  and I'm sure they have an even worse reputation than raccoons. But I know that raccoons are prone to aggression; my father had to shoot one with a bow when I was in high school because it cornered our medium-sized family dog.
I don't really have much factual evidence for the raccoon vs. coyote argument – it's mostly based on personal preference. I know way more about coyotes than any other animal, and I've done my share of dominance work with domestic dogs. I understand the canine mind; definitely not as well as some, but well enough to think that I could handle an encounter with one or two coyotes or wolves, even.
I'd definitely rather face a wolf than a bear. Hm, there's an interesting question – what would you rather face hiking alone, a black bear or a grey wolf? And what about a wolf vs. a grizzly bear? No contest for me – I have no desire to ever face a grizzly in the wild. Black bear? Maybe… they can be pretty timid and I know lots of people who've encountered black bears and were none the worse for it. I'd still take the wolf, though.
Ok, I'm really curious to hear what people think – share your answer in the comments: would you rather come up on a wolf or a bear (either kind) while out in the wilderness? Am I the only wacko who thinks about these things?
---
Linking up this week with Nature Notes.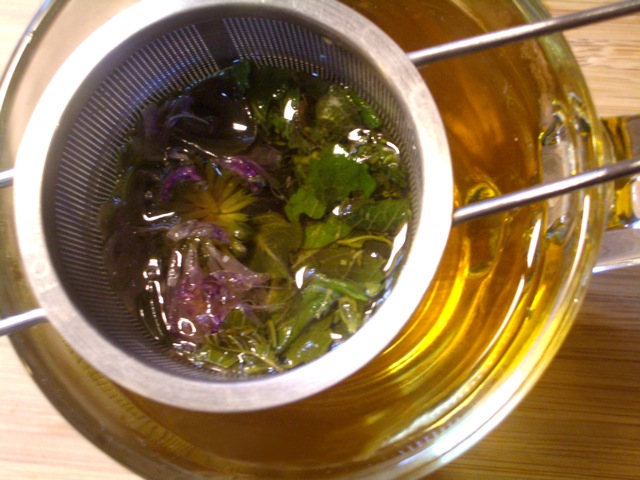 Did you know that many of those simple, mundane culinary and ornamental plants you have growing in your garden actually have alter egos with super healing powers? Rosemary goes great with chicken, but did you know that it may also help stave off Alzheimer's disease? Or that sage can help with hot flashes? We're about to talk about surprising ways that common culinary herbs and companion plants can also help your family stay healthy. But, first, I like to set a few safety rules…
 The information in this article has not been approved by the FDA and does not in any way intend to diagnose or prescribe. Always consult with your health practitioner before taking any remedy. These plants are generally pretty darn safe – you've probably already consumed them in the form of food – but they can still have strong (generally positive, rarely not so positive) actions when consumed in large amounts or on a regular basis.
To be knowledgeable, safe, and connected with your medicine, I recommend that you…
1. Research an herb in at least three good sources before ingesting it (see www.wintergreenbotanicals.com for for recommended reading, articles, and informative links),
2. Listen to your body/intuition to determine if an herb resonates or doesn't resonate with you.
3. Take proper steps to ensure that any wildcrafted or cultivated plant is what you think it is, AND
4. Check with your pharmacist for herb-drug interactions if you take prescriptions.
Ok, now to the fun stuff!